Past Events and Conferences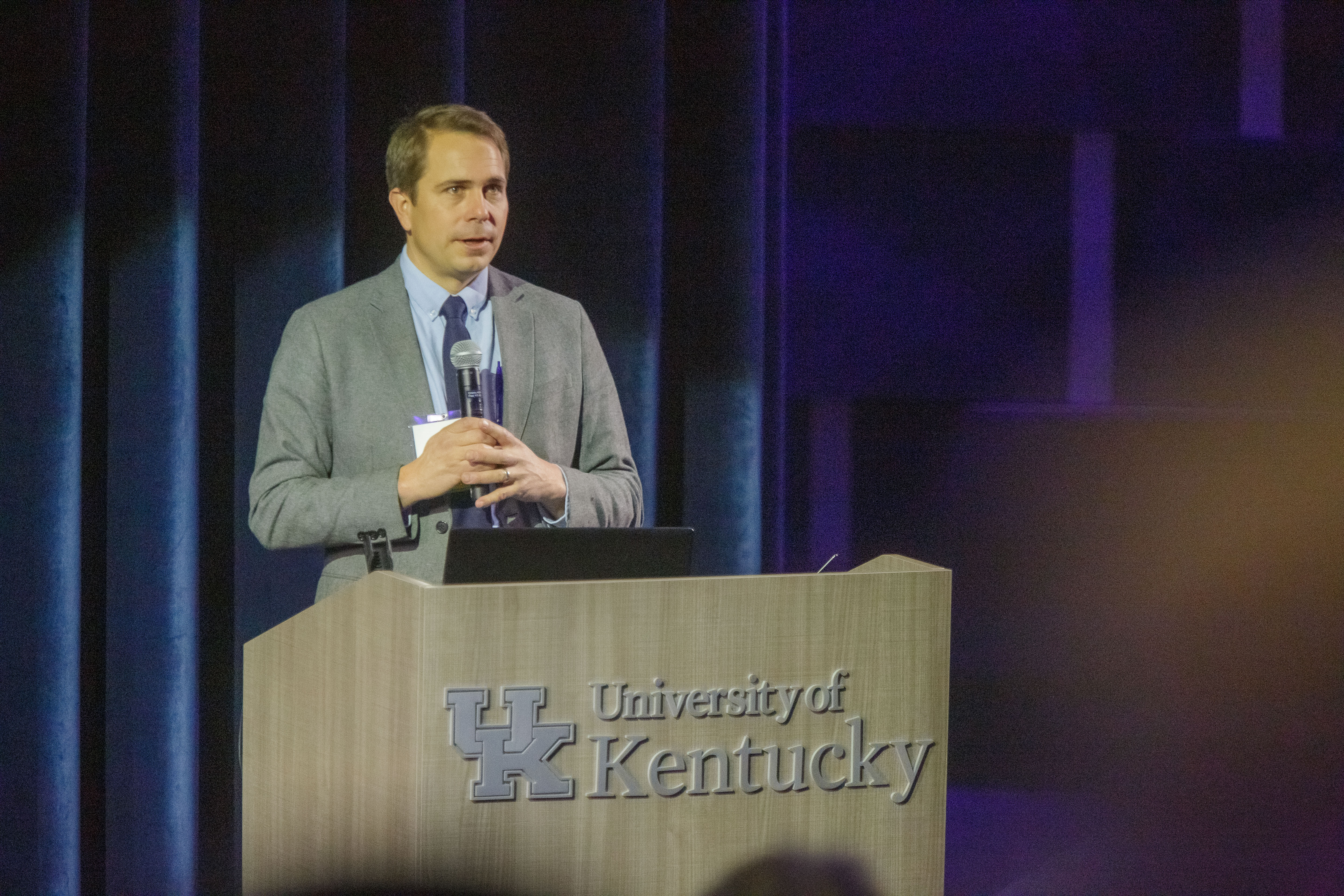 The Beam Institute for KY Spirits' mission to conduct research and educate current and future distilling industry professionals allows us to host symposia, student events and our annual conference. Below you can find recordings as well as training videos that will help you improve your knowledge of the industry.
Past Event Recordings
2022 Conference
The third annual James B. Beam Institute Industry Conference took place March 14-16, 2022. Over 600 attendees attended the conference for networking, education and presentations. You can view the conference booklet and the conference agenda. The first ever Institute Industry Conference took place in February 2020, and in 2021, the conference took place virtually over three days in March.
---
2020 Inaugural Beam Institute Industry Conference
Distillation, Wine, and Brewing Career Fair
On September 29, 2022, we joined forces with the Equine Industries Program at UK to offer the first ever Kentucky Signature Industries Career Fair, which consisted of 21 Distilling and Brewing employers, and over 30 Equine Employers. Over 400 students and alumni attended this fair.
The next Kentucky Signature Industries Fair will take place on September 
https://youtu.be/Yy3CIq3Jjfw
---
September 2022 UK Alumni Master Distillers' panel
3 of UK's alumni who currently work as Master or Head Distillers in various distilleries came together on September 29, 2022 to discuss their careers, education and help our students better understand who to enter the distilling industry. 
Panelists:
Harlen Wheatley - Master Distiller at Buffalo Trace
Alex Castle - Master Distiller at Old Dominick Distillery
Cody Giles - Head Distiller at James E. Pepper Distillery
---
UK Gaines Center for the Humanities hosts 2022 Lafayette Seminar on "Mountain Moonshine"
---
Beverage Industry Panel
In collaboration with the AIChE, Bourbon and Distilling Club, and James B. Beam Institute, we hosted local panel experts to share their experiences in distilling, craft beer, and craft wine. Our panel included Harlen Wheatley from Buffalo Trace, Kelly Hieronymus from West Sixth, and Alexa Narel from Wild Turkey.
---
Whisk(e)y Research Symposium, October 13, 2022
During a visit from the Scotch Whisky Research Institute to Kentucky, the Beam Institute for Kentucky Spirits, SWRI and the Kentucky Distillers' Association hosted a mini symposium to share whisk(e)y research. 
Steven Schafrik (UKY) - Maturation House Monitoring
Chad Lee (UKY) - Kentucky Grains - Bourbon, Whisky & Whiskey
Seth DeBolt (UKY) - White Oak
James Brosnan (SWRI) – "Scotch Whisky Sustainability & Supply Chain Partnership"
John Connor (SWRI)– "Maturation – Scotland Style"
---
Bourbon and Spacecraft 
Lecture by Dr. Alexandre Martin, Department of Aerospace and Mechanical Engineering, University of Kentucky
---
Can you use a bourbon still to produce a 190 proof product?
Presented by Brad Berron, Associate Professor, Department of Chemical and MaterialsEngineering, University of Kentucky and Research Director, James B. Beam Institute for KY Spirtis